The Chimera Gallery is one of the biggest Art Gallery in the Ireland. The Gallery is now in its fifth year, we have gone from strength to strength on a natural course, new collaborations with New York will bring the Gallery into a new realm. The journey has begun. You can also find us on Facebook and Instagram . Learn about us More ! there are many galleries in the world but chimera gallery is the most famous gallery just because of it awesome art and paintings. it makes gallery differ, amazing and  competitive because of its good management and showcase.
The

Art Gallery

of the Midlands for Ireland
Thank you for your patience and of course your input and messages of support for this new format, we strive to make it as accessible and easy to navigate as possible so do not hesitate to send me a message at anytime if you see a problem or even if you think something may add to the Chimera Website.
Did Christmas even happen? definitely one of the quickest anyway, so we are back up and running, few Admins yesterday but open today proper. Was an eventful year 2019, highs and lows but most importantly , a learning experience. New buying format will be introduced in February, on the same platform , more or less, like 'OWN ART' but Chimera style…
https://www.ownart.org.uk
Massive changes coming in the new year, Gallery taking a completely new direction to meet with the demands of the contemporary and seasoned collector.. hard decisions not necessarily bad ones. The online presence and buying power of art is decreasing at a rate of nots , a recent poll has suggested that clients need to see the work before purchase.. Galleries are here to stay..
January has got off to an epic start, new clients from Germany and the states are starting to notice the standard of art in the Chimera, here is what's coming next month. The outrageously talented , Katarzyna Gajewska.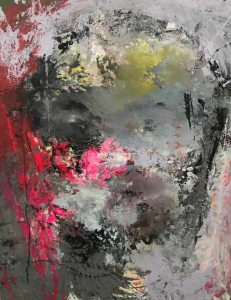 Subscribe to Our Newsletter