Swedish ARTISTPetra Berntsson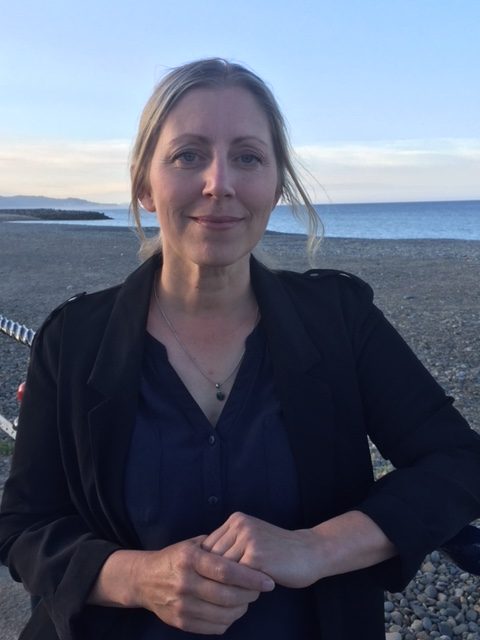 Petra Berntsson was born in Mölnlycke, Sweden in 1971. Influenced and encouraged by artistic grandparents and entrepreneurial parents she has been painting since childhood. After graduating, she moved to Stockholm to study photography. She later returned to Gothenburg to complete a 4-year apprenticeship with her father's painting and decorating company, where she specialized in restoration painting, decorative paint finishes and wall design. She studied colour psychology and colour design with the Scandinavian Institute of Colour in Stockholm.
Petra moved to Ireland in late 1995 where she started her own business making organic, traditional paint. Over the years she has also been teaching art and interior design, as well as being involved with youth work and environmental issues.
In 2006 she decided to focus solely on her art work and shortly after held her first solo exhibition. Her work has since been commissioned internationally and throughout the country, with private collectors in Ireland, UK, Sweden, Japan and Australia.
An impressionist painter, her work is often inspired by the Scandinavian coastline and light. She works with acrylics, oils, natural pigments and egg tempera. Her landscapes are barren and free with only traces of people. She tries to capture the relationship between nature and structure, and invites the viewer to be part of the image.
In 2012 she published her first book of paintings and poetry reflecting upon her 16 years living in Ireland. Petra frequently incorporates chairs in her work, both re-appearing in paintings and used as the canvas itself.
We were lucky enough to have works by Petra over the years and looking forward to representing her again post MA
Forward to 2018 Petra has she spent the last two years completing a MA in Art & Research Collaboration at the Institute of Art, Design and Technology, Dublin.
Delighted to have some beautiful new pictures by Petra, the work has evolved beautifully and has her own unique style.