SCOTTISH ARTISTStuart Luke Gatherer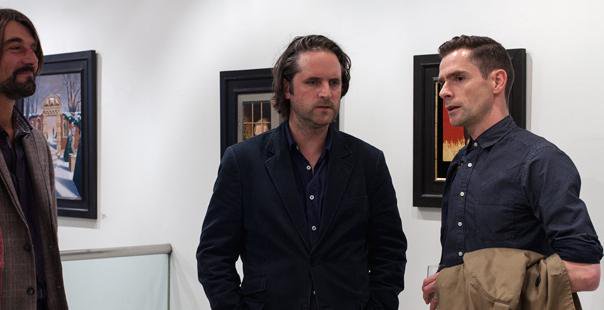 Stuart Luke Gatherer was born in England in 1971 to Scottish and Dutch parents. He was brought up in the Eastern Highlands of Scotland, and attended Edinburgh College of Art from where he graduated in 1995 with an MA Honours degree in Fine Art.
Stuart Luke Gatherer — Successful shows in London, New York and Scotland with an ever-widening following of collectors, and with an escalating commercial value he is established as one of Scotland's most exciting young painters, building on the classical tradition of figurative painting to develop his own unique style.
Gatherer produces dramatic compositions of figurative art that reflect his debt to the old masters. Rembrandt, Caravaggio, Vermeer, Rubens and Degas are listed as strong influences, but although his work is informed by these and other past masters, Gatherer is firmly dedicated to exploring and expressing themes and subjects that are relevent in today's world. His paintings entice the viewer to interact with contemporary scenes from the vantage point of an unseen onlooker. This creates a psychological ambiguity that is emphasised by strong forms and colours modelled in dramatic light and shade. 
Gatherer lives and works in the Malvern Hills, U.K.